Platform with AI Driven affiliate programme analysis and intelligence of affiliate network tracking. AI analyses your competitors' affiliates in Gap Analysis and advanced machine learning enables you to find your best affiliates.
See which affiliates your competitors use
See all websites an affiliate owns across every network
AI intelligence ranks each affiliate to show the best ones for you
Reach out via email or social media and recruit your new affiliates
The Publisher Discovery platform also includes affiliate traffic data. This adds really powerful detail to help our users understand potential new affiliate partners. The combination of Relevance and Traffic makes selecting the most relevant and commercially useful partners so much easier.
Sviluppatore: Publisher Discovery
Punti di forza di Publisher Discovery
Analisi del programma di affiliazione AI Driven
Certificazioni: GDPR
Screenshots e demo di Publisher Discovery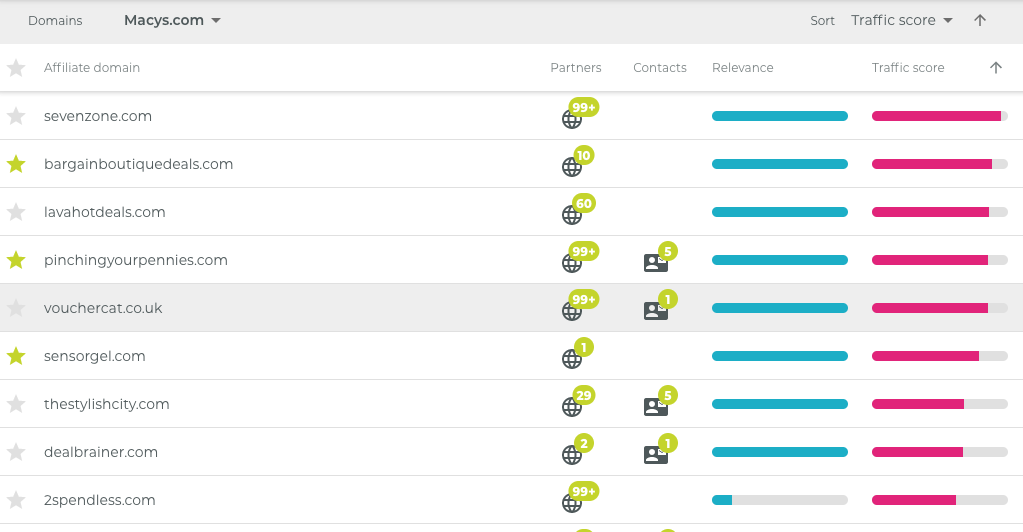 Publisher Discovery clienti
Nessuna recensione del cliente